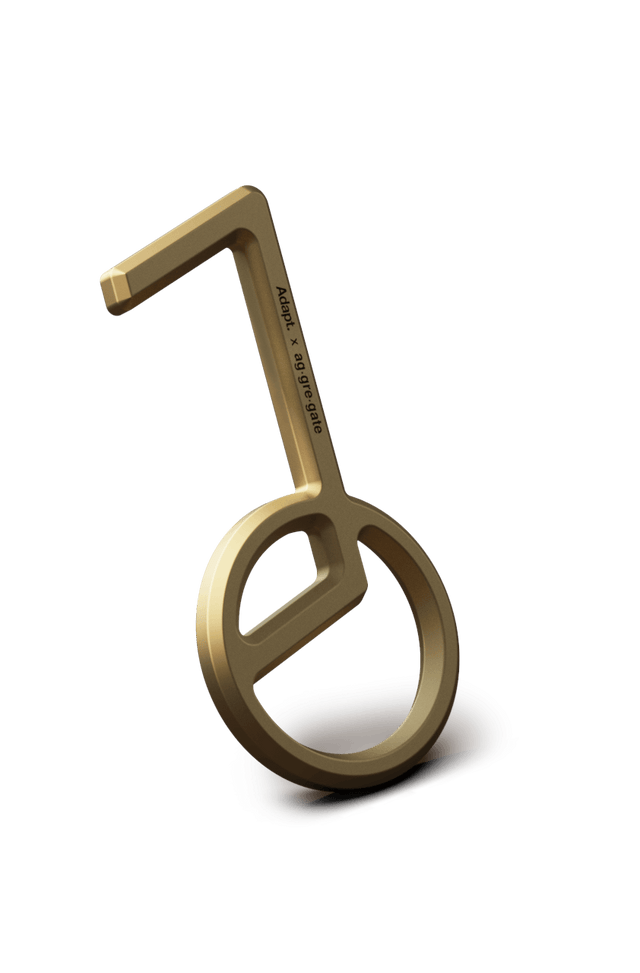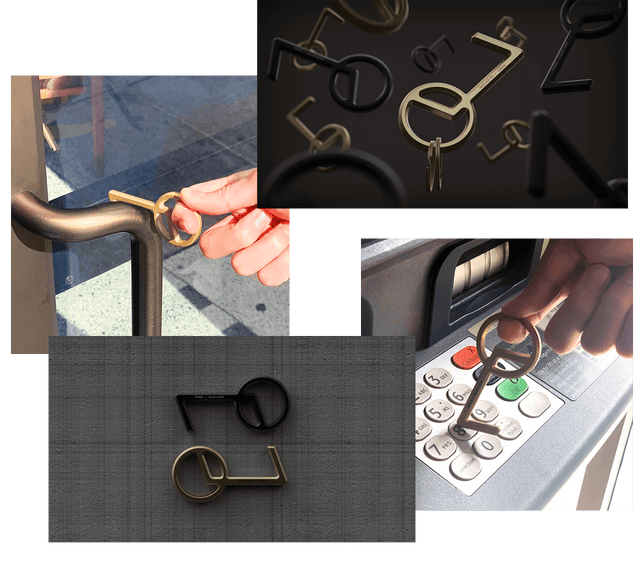 Aggregate and Adapt are back at it again in their second EDC collaboration. High level industrial design paired with efficient utility. Custom designed and crafted so you never have to touch a shared surface again, the hook & pointer enables you to open doors, press buttons, and checkout while avoiding germs.
Our simple but unique design is lightweight enough to hang from your keychain, or slip into your pocket. Our brass version is antimicrobial due to the material's natural properties.  And to make sure we are thinking of the future, we've designed the circular fingerloop in such a way that you can utilize it as a bottle opener. 
**For Covid-19 safety measures, returns on STEM will only be accepted with unopened packages.**
Key benefits
How To Use
Use it everyday in every way.